Last Updated on November 26, 2021 by Ana P.
Owning a bulldog means dealing with that pesky hair that sheds everywhere and finding the best brush for an English bulldog becomes an important mission. There are a number of different brush designs available for purchase. 
When shopping for a bulldog however it's important to keep in mind their sagging skin. Some brushes may work better than others, especially when chafing or scratching is something to steer away from. Bristle brushes work best for bulldogs as they tend not to catch their slack skin as much. 
A number one best-selling brush, the HERTZKO Self-Cleaning Slicker Brush is a great bulldog grooming tool. A brush like this is ideal for removing loose hair, detangling fur, and trapping dander or dirt. With fine bent wire bristles, removing hair from the undercoat is made easy and does not scratch the skin.
It works nicely with different hair types and accommodates a varying range of sizes. As well as clearing away unwanted hair, this brush also massages the skin, promoting blood circulation that results in a healthy coat. 
Its retractable bristles provide an easy cleaning solution, as the hair is easy to remove once the bristles are out of the way. With an ergonomic grip and strong anti-slip handle, it reduces hand and wrist strain, making bulldog grooming simple.
The double brush of the Hartz Groomer's Best Combo Dog Brush has nylon bristles on one side and stainless steel pins on the other. Its dual feature brush is what makes it the best brush for English bulldogs. The nylon bristles remove loose hair and dirt particles as well as spread natural oils promoting healthy shiny coats. 
The steel pin brush is a great detangler and removes additional hair. Equipped with breather holes to better mold itself on the dog's body without scratching. The steel pins have rounded safety tips for delicate grooming. 
Designed with an ergonomic handle make it is easy to grasp and handle, reducing wrist strain. This type of brush is perfect for short-haired dogs and so it's a perfect English bulldog brush.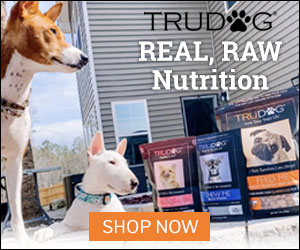 Highly affordable and versatile, the Furminator Curry Comb Brush for Dogs is the best brush for English bulldogs. Perfect for short or medium hair coats this brush has a distinct practical design making it easy to use. Brushing your dog's coat has never been easier as it replicates patting motions.  
The bristles are made with molded rubber pins that gently remove loose hair and dirt. The rubbery surface is also anti-microbial and can even help massage the skin to better encourage the production of natural oils. 
Its small size makes a perfect match for the small frame of a bulldog, as well as lessens the risk of accidental scratching. Equipped with a handle to neatly hold it in one's hand this brush will make grooming a breeze.
An excellent de-shedding tool, the Le Salon Essentials Rubber Curry Grooming Brush ranks high on the best brush for the English bulldog list. Great at removing loose hair, can be used to lather shampoo into the coat as well at bathtime. 
Highly recommended for use on short flat haired dog coats makes it an optimal bulldog grooming tool. Made from a rubber material that is ideal for massaging the skin and stimulating natural oil production.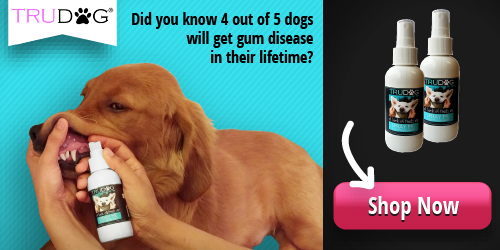 The rubber teeth are easy to clean once done and with antibacterial properties maintain healthy skin and coat. Its flexible quality makes it easy to comb a dog coat without much fuss, as the brush shapes itself on the body. 
A double-sided brush, the BV Dog Brush Brush is the best brush for bulldogs. The interchangeable side can clean a variety of different messes. From the dirt, tangle, and loose hair removal of the bristle side to the stainless steel messaging feature of the other. 
The metal pins can also stimulate and distribute natural oils to maintain a healthy shiny coat. It works well for many different types of coats and textures. The metal side of the brush comes with ventilated holes, allowing them to flex around the dog's body without grazing the skin. 
A rubberized handle provides an anti-slip grip and has an eyelet at the base for easy storage. The ergonomic shape of the handle makes brushing effortless especially for continual motions.  
Listed as Amazon's choice, the SOLID Slicker Deshedding Brush is a reasonably priced dog brush perfect for bulldog grooming. It can handle all types of coats and removes dirt, hair, and even dander or allergens.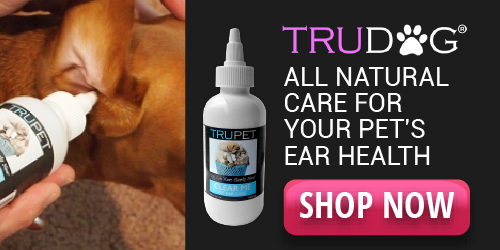 Designed with a press button to push out the bristles with fine smooth stainless steel pins. The pins have rounded heads so as not to scratch the skin, but also effectively de-shed the dog's coat. It smoothly slides along the fur, easily clearing away loose excess hair. 
Its quick-release button retracts the bristle pins, rendering cleaning the brush fast and painless. With an ergonomic thumb rest and non-slip silicone grip handle maneuvering, the brush is made easy while protecting against wrist pain. 
An outlier among grooming brushes, the SleekEZ Deshedding Grooming Tool has a unique design. Constructed with a blade mounted on a wooden handle this brush collects loose hair, dust, and dander without snagging the fur. 
The blade has a small tooth layout that permits painless hair extraction with no tugging but grabbing the tips of hairs. This brush takes the headache and frustration out of the de-shedding process. 
The brush is easy to clean as the hairs slide off without a need to take it off each time. The brushing is thus made smoother, simpler, and faster. The added bonus of this brush is that it can clean hair from furniture as well as from animals. This can be very useful when trying to clean hair from bedding, car seats, or carpet.  
Conclusion
Keeping a dog's coat free of shedding hair is an important grooming requirement. Matted fur can be quite painful for a dog, and especially for a bulldog with its skin folds. Finding the best brush for English bulldogs is a quest many owners have braved. Fortunately, there is an abundance of choices to pick from. 
Find out How Did Bulldogs Get Their Name.