Last Updated on December 3, 2021 by Ana P.
Finding the best chew toys for English bulldogs takes a little time, and consideration, as their distinctive mouth structure requires attention. Some features to look out for are shape, size, and material. Toys that are too big or too flat would make it hard for bulldogs to grasp.
Owners of this breed know how lovable and sweet they are, but they too have an urge to chew. The best toys for bulldogs are ones that combine creativity and innovation to keep them interested. 
A chew toy with a wishbone shape slightly bent in the middle, the Benebone Wishbone is ideal as far as bulldog chew toys go. A highly durable chew with authentic flavors that dogs will absolutely love. It comes in multiple flavors such as chicken, bacon, and peanuts to keep dogs interested. 
Its shape and different available sizes make it easy for a bulldog to grab and chew. Larger stubs provide an alternate texture, to keep your dog entertained. Made with nylon and real ingredients all sourced and produced in the United States. 
Perfect for aggressive and moderate chewers, this chew toy can endure wear and tear without breaking apart too fast. An Amazon bestseller, this chew toy has an affordable price range, suitable for any budget. 
An excellent toy for both adult dogs and puppies, the Nylabone X-Shaped Dog Bone Chew Toy is a great bulldog chew toy. Multiple sizing options cover differing stages of growth and mouth proportions. This chew toy can be quite useful whether dealing with teething puppies or aggressive chewers. 
Its flexible texture allows it to mold around their teeth, providing a way to clean their teeth and alleviate some teething pain. It has an x shape design with differing textures lined on top, easy to grab and carry, especially for bulldogs. With a freshening breath and a busy dog, prevention against destructive chewing is assured.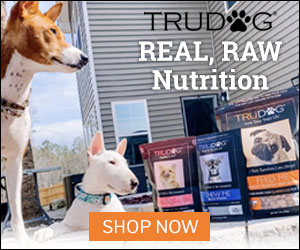 It comes with an assortment of flavors like beef, bacon, and beef with cheese to satisfy and attract dogs' interest. Stress and anxiety-prone dogs may benefit from a dog chew toy, such as this, to keep them occupied. 
If ever there was an option for dog chew toys, then a bone-shaped one fits the notion. The Tikaton Indestructible Dog Chew Toys comes equipped to indulge in dogs' natural craving to gnaw and chew. 
With non-toxic safe material, this durable chew toy is a great tool to create positive associations and reduce anxiety. Its beef flavor will attract a dog's interest and provide a much-needed distraction while encouraging chewing. This can easily be listed as one of the best chew toys for English bulldogs. 
It comes in three different sizes and its shape makes it very easy to grasp, always a plus for brachiocephalic-faced bulldogs. Perfect for training fetch and discouraging destructive chewing of shoes or furniture. You can literally throw a dog a bone, albeit one made out of nylon, but as close as it gets. 
Another dog favorite, a chew toy shaped like a stick, the Pet Qwerks BarkBone Stick brings a little charm. Crafted out of nylon for intense chewers, this toy offers long-lasting durability while appeasing your dog's chewing instincts.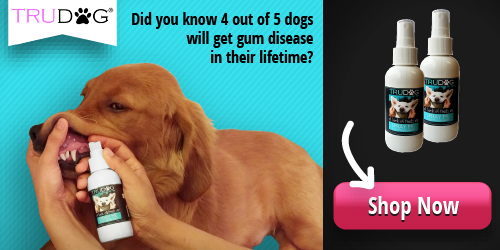 Some of the best chew toys for English bulldogs should be easy for them to pick and fit in their mouths. This stick chew toy fits those requirements well enough and the bulky end makes for easy gripping. 
It can accommodate many sizes and has peanut butter or mint as flavors to make chewing that much more pleasant. With food-grade safe materials and natural grains, this chew stick provides texturing for dogs to enjoy. Besides preventing destructive chewing, a good chew toy like this also promotes healthy teeth and massages their gums. 
Nylabone is known to produce high-quality chews which can be perfect bulldogs toys as well. A great chew toy for puppies that started teething, with flavorful options like chicken or bacon and chicken. Nylabone makes different toys with alternating degrees of durability to suit the chewing needs of a growing pup. 
Designed with bumps and ridges to help maintain healthy teeth and gums by preventing tartar and plaque build-up. The puppy version of this chew toy is far gentler and can aid with teething pain. All materials used are safe for dogs and puppies and proudly made in the United States. 
With more than 60 years on the market of chew toys, it's no wonder this brand has so many options available. Find the best chew toys for English bulldogs that help develop healthy chewing habits and positive associations.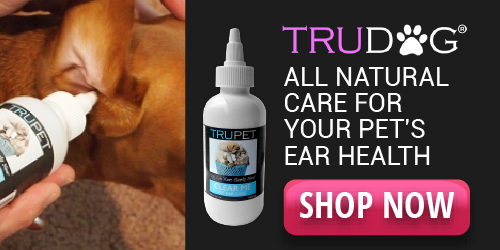 A uniquely shaped chew toy, the VANFINE Dog Squeaky Toys stands out among similar products on the market. Made with safe environmentally-friendly rubber material that offers a soft malleable texture for extra durability. 
It comes equipped with both flavoring and squeaker to keep your dog busy and interested. This brand provides many novel shapes for dog toys, which can be highly useful for dogs that need special treatment. Bulldog's brachycephalic faces will greatly benefit from these shapes and effortlessly pick and carry around. 
It can come in handy as a fetch toy both indoor and outside, keeping your dog entertained and happy. Highly useful at combating excessive chewing of foreign objects like shoes or socks, and decreases anxiety and stress. 
A highly durable chew toy, the Arm & Hammer for Pets Super Treadz comes in animal form, cementing the toy's appearance. Made with sturdy natural rubber that can handle the most aggressive chewers. 
The shape in combination with patterning design makes it a good tool in maintaining dental health by reducing tartar and plaque. It also helps to freshen your dog's breath and massage their gums as they play. 
Already infused with baking soda, but you can use the ridges to add some tasty treats like peanut butter. The material used not only provides perfect bulldogs toys but is safe and can even go in the dishwasher. 
Conclusion
No dog toy is truly indestructible so they will have to have supervision as they chew them. Broken bits and pieces of chew toys will mean it needs to be removed and made safe. This is what dog chews are for, to keep them preoccupied while avoiding destructive chewing and after a while replace the toys. The best chew toys for English bulldogs will only last so long before they'll need to be substituted.