Last Updated on January 22, 2022 by Griselda M.
If you're looking to cop some English Bulldog apparel for humans, the internet isn't a bad place to search. Showing love for your dog can be done in more ways than one, and wearing a few English Bulldog pieces is certainly one way to do that. In today's article, we'll be picking our favorite English Bulldog pieces!
English Bulldog Clothing For Adults
Between the many choices of clothing, you'll find online, it wasn't easy picking the best ones. Below, you'll find many pieces to show off your love for the English Bulldog.
This isn't the only sock entry on our list, but it might be the best one. These 100% polyester socks can fit any woman from size 5.5 to 10, and every man from size 7.5 to 12. These black, thick socks might just prove to be your go-to piece of clothing during the winter! They can be a great fit for any occasion.
This hoodie, available in many different colors (military green, white, red, light pink, light blue, and ash), might just be the perfect gift for a Bulldog lover. The design shows the image of a Bulldog in the form of many adjectives describing the breed. A particularly interesting notion about the design is that it was printed with new printing technology – direct to the garment.
Additionally, combining the water-soluble, eco-friendly ink with a heat treatment process ensures the durability of the design.
This t-shirt can make a great summer piece for anyone in love with Bulldogs. Coming in many different varieties (v-neck, crewneck, racerback, or relaxed v-neck), this shirt is pretty much a slam dunk for everyone. The subtle design you see on the front uses water printing to stick on the shirt, while all the designs are printed in California.
Show off your pride with this perfect Bulldog mom outfit. With many different sizes available and the option of machine washing, this shirt can make a great fit for any Bulldog-loving woman.
Here's a pair of socks you can wear with a suit if you feel like showing your love at official events. These socks use a mix of ultra-soft cotton, elastic, and polyester. By using the highest available knit count, these socks don't look or feel cheap!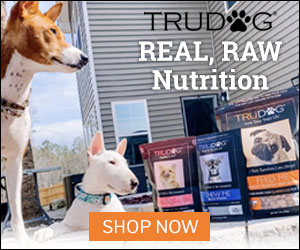 Why Do Dogs Wear Clothes?
There are plenty of English Bulldog clothes and accessories for humans, but many dogs wear clothes too. Why has this become a trend with so many dogs and dog owners and is there any practical use for dog clothes?
Many dogs don't like people messing around with them. Some dogs even hate wearing collars. Other dogs have no problem wearing clothes. To rub salt onto the wound, many dog trainers insist that humanizing the dog and treating it like a person only creates problems down the road, as the owner will forget that it actually has to command the dog, not treat it as a toy.
So, is wearing clothes good for your dog? Or is this a step too far in the wrong direction?
Warmth and health concerns
Warmth is obviously the primary reason why so many dog owners dress up their dogs. Many dogs have coats thick enough to handle the harsh cold, like the Rottweiler, for example. The English Bulldog, on the other hand, certainly can't handle very cold temperatures. Because of this, many owners put on little coats when they're taking their pups out for walks.
Additionally, they're small dogs, and small dogs lose heat much quicker than larger dogs.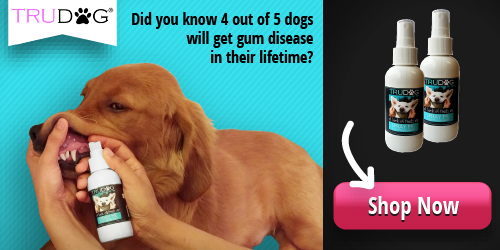 When it comes to health concerns, there are some dermatological illnesses that can cause your dog to shed too much. There are also many different (but rare) illnesses that can make your dog lose heat more quickly than normal. This compels many owners to put clothes on their dogs even when they're inside where it's warm.
Hygiene
This one is a bit of a conundrum. Some owners make their dogs wear dog coats to collect all the hair from shedding. However, other owners argue that this doesn't make any sense. Forcing a dog to wear a coat their whole life just to spend less time cleaning is exhausting for the dog. Whatever your judgment may be – there are many dog coats you can use to minimize shedding.
Visibility
Walking your dog at night or taking it out for a jog can be potentially dangerous if you're walking next to a road. Many owners find the solution in the form of fluorescent coats that make it clear for drivers that there's a dog nearby. This can become especially useful for joggers, as they usually don't have that much time to look around when they're running.
Fashion
This is the point where most arguments arise. Some people like dressing up their dogs just for the sake of it. Other people think it isn't right. Dressing up your dog with a coat just to have less of a job shedding already seems like the owner is forcing their dog to do their bidding. However, dressing up a dog just for fashion's sake? That seems like treating one's dog as a toy.
Because of this, many owners insist that dressing a dog up for no good reason isn't right. The dog is still an animal and animals, in general, don't like wearing clothes (and most of them don't need them nor do they enjoy them). On the other hand, if it isn't harming the dog and if it's only seen as a little bit too much by other owners – what's the harm in it?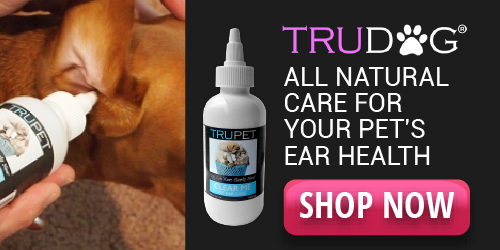 In Conclusion
Here you have some of our favorite picks of English Bulldog clothes for humans. If you just want to show off your Bulldog pride, there's no better way to do it than to wear it. Dogs also wear clothes, though, and that's definitely a conversation starter in the company of dog owners. If you're wondering whether you should or shouldn't buy clothes for your dog, take a look at the reasons why clothes are useful.