Last Updated on November 26, 2021 by Ana P.
The selection of French Bulldog collars and leashes is absolutely massive and it's important not just for aesthetic reasons. It's not uncommon for a dog leash or collar to snap while you're walking your dog. This, however, is something completely avoidable if you choose the right accessories for your dog!
What Makes A Leash Good?
Starting off with leashes, the purpose of a leash is to control the movement of the dog. Of course, you want the dog to have some freedom and to be able to explore. What you don't want, however, is your dog running off-putting itself in danger or destroying something. Luckily, you can control your dog's movements almost completely if you use a good leash.
There are two main types of leashes: standard leash and retractable leash.
The Standard Leash
The standard leash is essentially a piece of nylon or leather cut into a long, thick string. Other materials are sometimes used, but nylon and leather are perfect for the job for several reasons. They're strong enough to withstand the struggle of walking a strong dog, they can withstand most weather, and they're not heavy. Usually, a leash is about six feet in length.
The Retractable Leash
The retractable leash system functions differently. This leash uses a mechanism that's retracting and extends the nylon rope to a certain length. This allows you to let your dog move as far away as possible from you (most retractable leashes can reach 30 to 40 feet in length), while you can also retract the leash and pull your dog back when you want to.
However, there are a few cons you have to consider when you're using a retractable leash. Firstly, this could teach the dog to pull away from you. If you use a 6-feet-long leash, your dog will eventually learn to never move more than 6 feet away from you. If you use a 40-feet-long retractable leash, though, the dog could learn to pull away from you. This is why a lot of people prefer the standard leash.
Another major problem is the fact that this is a guarantee that your dog will entangle you and itself with a leash that long.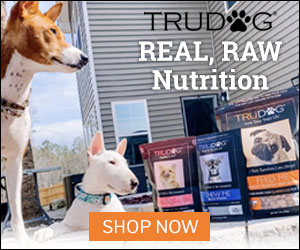 If discipline and training are important when it comes to dogs, we recommend that you use a standard leash.
What Makes A Collar Good?
There are several important aspects to a collar and one could argue that it's even more sensitive to a dog than the leash. The collar will tighten around your dog's neck, which is why both material and size are very important.
You never want a collar that's going to choke your dog. It should fit tightly around your dog's neck, but not so tightly that your dog can't breathe. There should be some free space there. When you're choosing your collar, you should measure your dog's neck first. Another important aspect is width!
Since you'll be pulling your dog by the collar, you don't want it to be too narrow, as it will apply pressure over a very small area. Instead, find a wider collar that's not going to harm your dog's neck.
Lastly, we have to think of the materials. Dog collars are usually made from nylon, leather, chain, and paracord. Choosing the proper material is important because the collar will be rubbing off on your dog's neck all the time. You don't want to choose a material that's going to scratch and irritate your dog's skin.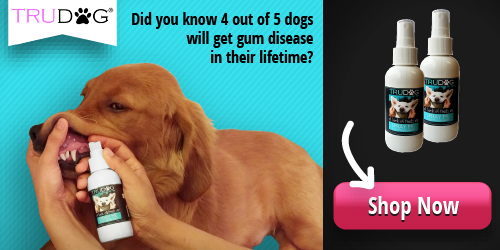 Top Five French Bulldog Collars and Leashes
This French Bulldog collar is adjustable for lengths ranging from 13 to 16 inches, allowing you to easily adjust the collar to your dog. The material used to make this collar is nylon, ensuring strength and endurance, with a D-Ring embedded to hook up your leash. The metal button in the middle makes it easy to put the collar on and take it off, while it will also withstand pullers.
You can choose from more than 25 color options, while you can also choose different width options.
If you're looking for more stylish French Bulldog accessories, then it doesn't get much better than using a golden chain as a collar. This stainless steel collar is going to prove to be very durable as it won't succumb to wear and tear as easily as other collars. It's available in lengths ranging from 10 to 24 inches. This collar is 0.55 mm wide.
However, unlike our last entry, this collar isn't adjustable – you need to measure the width of your dog's neck before ordering it!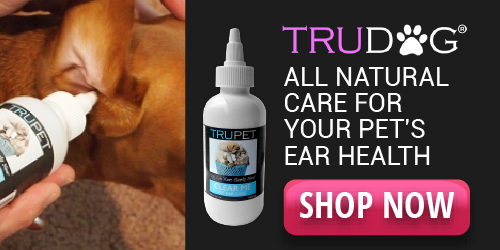 This leash fits our last entry perfectly! If you're looking for an all-gold arrangement, then you just found your match.
You can find this leash in lengths of 3 and 4 feet, 10 mm in width, and 10.3 ounces in weight. The metal button used makes it hard to break this leash, ensuring that your dog can't just snap it off. Also, given that it's made from metal, your dog can't bite through it!
Another option is this silver collar. Very similar to its golden predecessor, it comes in various sizes and it's not adjustable, so you need to measure your dog's neck before you make a purchase. However, it's not going to irritate your dog's neck and it's very durable. The clicking mechanism it uses is very simple to use and it won't break if your dog tries to snap away.
This heavy-duty dog leash is by far the most functional accessory on this list. It was made with rock-climbing rope, it's reflective for safety during night walks and the handles are padded for comfort. It's five feet in length and it even has a doggy bag dispenser in the handle. If you're looking for something functional that you can use for walking, running, or training, then this leash is a great choice.
Final Words – French Bulldog Leashes
Finding great French Bulldog collars and leashes depends completely on your needs. If you're looking for something for outdoor activities, for example, then you should look for more robust leashes and collars. Make sure that your leash isn't too short or too long and that your collar isn't choking your dog. The materials you use are also going to play an important role in the longevity of your accessories. It's smarter to invest in more expensive accessories that will last longer than cheaper ones.
Learn more about Best Brush For English Bulldog.