Last Updated on January 22, 2022 by Griselda M.
Finding the perfect sweaters for English bulldogs can make for great gifts and provide warmth to your doggy in the colder approaching months. There are quite a few options to pick from, with some awesome sweater designs or even hoodies. 
Keeping warm even indoors is something many dog owners want to provide their pets. If doing so means providing a cute piece of clothing, then even better. Comfy, soft sweaters and hoodies with high-quality materials are some features to look out for.
Read more about Top Five French Bulldog Collars and Leashes
7 Cute Sweaters For English Bulldogs
Sweater-looking bulldog apparel, the iChoue Pet Dog Winter Warm Sweater makes some nicely tailored bulldog sweaters. With a polyester fabric material in corduroy, the layout provides an authentic sweater look and feel. 
These sweaters for English bulldogs come in a variety of colors, all of which are dirt and fade-resistant. Additionally, the fabric conveys warmth and coziness to a bulldog in the cold period. Loose sleeves offer better mobility as a thicker chest area snuggles close. 
Easy to wash in the washing machine in cold temperatures and similar colors. Lightweight and neatly fit for a bulldog, this sweater can be a great comforting piece of clothing. With stretchable material and a softened neckline and edges for optimal comfort. 
With a hoodie design, the Fitwarm Knitted Dog Sweater looks quite dashing on a bulldog. The back part of this bulldog hoodie is made with soft felted cloth displaying a plaid knit design. The lower trim contains polyester fabric with a stretchy knit pattern. 
The hood part of the sweater is what truly makes it look like a hoodie. Colors vary for this sweater, from red, khaki to a simple grey. Multiple sizes are available to fit different builds. Smaller elastic openings at the legs hold in place and do not create discomfort.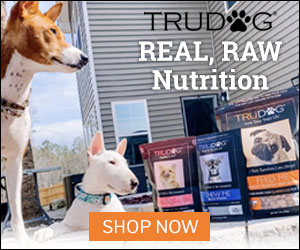 With an easy pullover style, it snuggly wraps around the body offering warmth and security. A small opening on the back can be used to attach a leash and go out for a walk. 
As sweaters for English bulldogs go, the iChoue Pet Dog Crewneck Sweater has all the bases covered. With a form-fitting, comfy design this brand makes bulldog sweaters with knitted cotton, polyester material, and flannel lining.
The materials only help to offer that much more comfort and warmth for the cold period. With many different color schemes to choose from, it offers a wide range of colorful sweaters to suit many preferences. It has a wide fit at the shoulders, to provide a nice fit specifically to a bulldog. 
Its easy to pull-on design makes for convenient changing, as the softened edges at the neck and legs amplify comfort. With its anti-shrink feature, it's easy to wash in the washing machine with similar colors. 
Another great example of sweaters for English bulldogs comes from iChoue Pet Dog Crewneck Sweater. A nice warming sweater with a simplistic sweater design perfect to keep a dog cozy in the cold season.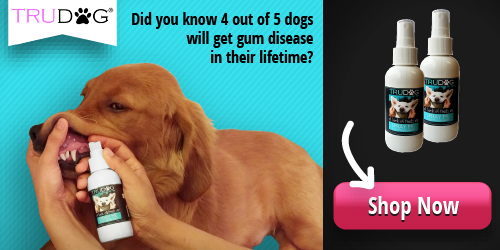 Made from polyester fabric that is soft to the touch and offers a lightweight fit. The material is also stretchy enough to provide comfortable wear. With three solid colors to choose from either black, purple, or pink, they all look stunning on a bulldog. 
Elasticized openings at the legs and neck convey an easy pull-on feature to facilitate easy changing. With their hooded design, they look like the perfect sweaters for English bulldogs. It even has a cord around the hood the better to cement the aesthetic of a bulldog hoodie. 
What best clothing to get for Christmas, then holiday-specific sweaters, and Fitwarm Dog Winter Sweater Knitwear offers just that. Geometric design options are also available from this brand and can also work great as Christmas sweaters.
High-quality fleece went into making this sweater and the reindeer Cristmasy back pattern serves as a perfect doggy attire. Polyester fabric provides comfy soft wear, maintaining warmth in the cold season. 
It has a rounded neck and pullover feature to easily put on and take off. Multiple sizing options make it easy to find a proper fit but are mostly recommended for smaller dogs.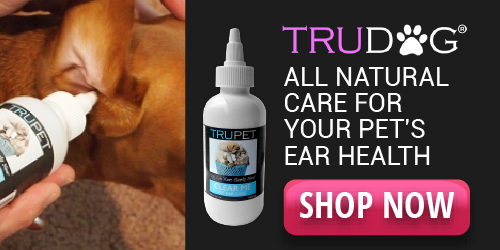 On the adorable side of bulldog hoodies, iChoue Dog Costumes makes some very sweet dog clothing. With some charming designs such as a bee, ladybug, and T-rex, this little hoodie makes for a nice addition. 
Its cut is specially tailored for wider chested dogs like bulldogs, to offer a comfy fit. It has a pullover style with no zipper and is thus easy to put on while not catching hair accidentally.
The hood part of these bulldog sweaters has little ears to provide a cute design. Its dinosaur variant has protruding colorful plates on the back which makes it that much cuter. With elasticized cotton fabric to offer the best fit as well as warmth for the cold months. Washing in the washing machine with colder water and similar colors will prevent fading.  
With a colorful display, the Fitwarm Tie Dye Dog Hoodie brings a whole new style to a bulldog hoodie. Equipped with both a hood and front pocket this design serves to establish quite the complete hoodie style.
Vividly colorful in blue, red, azure, and black, the specific tie-dye artistic ornamentation makes it a unique piece. Made with 100% cotton, and featuring enough stretch to fit comfortably, this bulldog sweater is perfect for sensitive skin. 
Sizing runs small and may not usually fit larger dogs so checking measurements is advised. It has elastic leg gaps for greater comfort as well as an opening on the back for leash walking. A hoodie such as this will not only keep a dog warm but look great while doing so. 
Conclusion
Some of the most adorable sweaters for English bulldogs only expand the cuteness factor of bulldogs. Pair that with the warm cozy feel of wintertime and it all comes together nicely. Shorter-haired bulldogs only benefit even more from an extra layer of protection. The snug feeling from a sweater can even be a soothing experience for them. 
Read more about French Bulldog Costume For Humans; 7 Amazing Ideas.